PLEASE NOTE
Due to Coronavirus outbreak we are suspending all our onsite courses.Planned sessions will continue online as individual Skype Tuition. All interested to join our online community are wellcome to
Apply Now
Drawing Courses for Beginners and Art Professionals
Learn secrets of master's art studios ♦ Develop creative skills and understanding of visual arts ♦ Enjoy medically proven kinesthetic awareness exercises ♦ Improve plastic anatomy knowledge ♦ Have a great time with people sharing love for art.
We are about to reveal you ancient secrets of the trade and, if and only if...
... you are courageous, we will show you how to open the doors ...
... to go further and explore beyond the framework of the good skill!
Why Oko.gallery drawing courses?
Some simple facts that may help you decide if there is something here for you
Fundamental Skills
Learn trade skills which are no longer part of regular university programs but are still crucial for digital illustration, animation as well as for figurative fine art. Whatever the artworld people may tell you, there are rules of good form and good art; the rules first have to be known before they could be broken.
Individual and Small Group Tuition
By organising work in small groups we facilitate individual tutoring and are able to dedicate our attention to your individual needs. We know that people are different and we spend our time working with you in attempt to help you with your own goals and opening the unique doors to your personal visual art adventures.
Expert Instructors
Regardless of your age and the level of your existing skill, due to expert backgrounds in fine art education, we are able to tailor the program to your abilities and knowledge. Our teaching background covers education from primary school to university, from teaching children to seniors.
Visual Thinking
Learn to draw what you see and learn to see what artists see when drawing from nature. Develop visual thinking and learn to appreciate the Aesthetic Value by playing with visual elements in fine art drawing compositions; understand the rules and their meaningful artistic violations.
Basics of Drawing Technology
Learn about different papers; how to prepare Grisaille imprimatura for drawing and as the foundation of painting; how to apply different drawing techniques such as charcoal, graphite and pastel pencils, pen and ink, bamboo straw nibs, ink wash.
Basic Materials Provided
All materials for the Introduction to Drawing courses are provided. Easel or drawing bench will be set and ready for you in the traditional art studio setting. Just come, join us in a great creative studio environment of oko.gallery in East Burwood and enjoy.
Understanding Art and Aesthetic Value
Learn why drawings are different from photographs. Recognise what photographs can not capture and learn to appreciate what drawings can. Learn to see the truths photographs fail to show. Learn to search for the hidden visual truths and to express them with your drawings.
Therapeutic Benefits
Natural hand and eyes kinesthetic coordination exercises, which are the essential part of our courses, have an invaluable, medically proven, neuroplastic awareness therapy effects. Our drawing courses can be utilised as affordable kinesthetic preventative and rehabilitation programs.
Have a Great Time
There is no better way to spend couple of hours than in a creative atmosphere of a working art studio and gallery with people sharing similar interests as you do. Have tea or coffee while you work and enjoy meaningful conversations. Have your best works exhibited in Oko.gallery as the part of the annual student's exhibition.
FREE online expert assessment of your work before any commitments
Apply Now
oko.gallery Instructors
Happy to share with you years of their experience, skills and knowledge in fine arts, fine arts education and psychology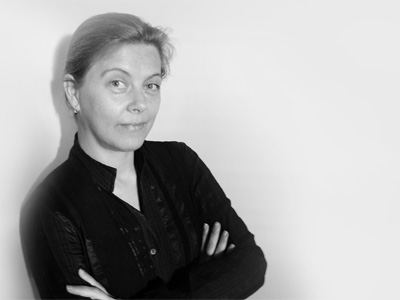 Aida Kurtovic
BFA,BEd, Curently studing BPsych
Tugi Copcic Levy
BFA, BEd, PGDip (Fine Arts and Cinema), MFA, Melb
oko.gallery Location
20 minutes East from Melbourne CBD and several milliseconds in cyberspace 17 Royton St. Burwood East, Vic. Australia +61-3-9802-3846 ♦ +61- 402 414 400